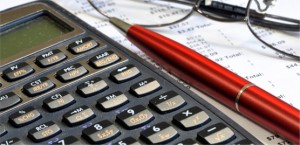 Like death, paying taxes is inevitable. In the case of most Americans, tax season is making sure you make that deadline yearly. If only paying taxes was so easy.
For many the year begins by pulling out those receipts, the eraser and reading plain English tax instructions that Einstein couldn't figure out.  As each year goes by, the forms and instructions become more complicated.  TV commercials indicate that you just need to download the newest software and you're problems are over.  Is that so?
The benefits of using a tax software is that you can file your personal taxes at an apparent low cost and the convenience of your own home.   You might be thinking that "I don't want someone else knowing my financial situation."  Granted, we totally respect your privacy and understand that need for being in control of your finances.  Please keep in mind that tax software, although designed and updated regularly is very limited.  There may be many scenarios  that could apply to you that software developers didn't put in the questions for review.
Rocky Mountain Tax & Accounting works year round, staying up with the "latest" tax laws and changes and how to best use these codes to reduce your tax liability.  From the simpilist return to the most complicated, we educate you on how to utilize the most current tax codes to your benefit, privately.